Vehicle-level hardware-in-the-loop simulation tests reproduce test scenarios with potential safety hazards in road tests and test ADAS and autopilot functions in different virtual or real-world scenarios.
Before the actual road or proving ground tests, the vehicle-level test is carried out, which can comprehensively verify and identify the key links of control strategies and actuators in ADAS and automatic driving.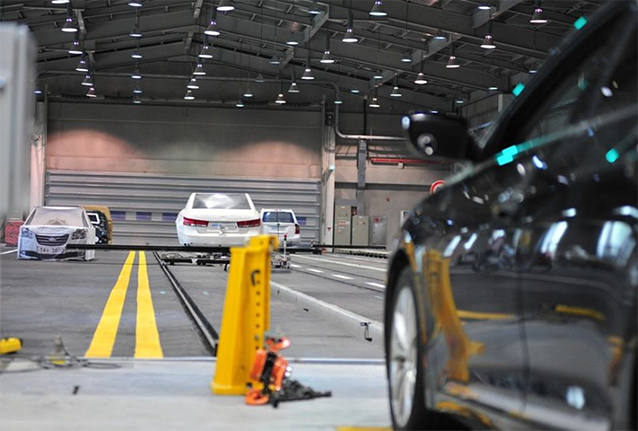 VDHIL – Driver in the Loop/Driving Simulator
Intelligent driving systems need to be validated and evaluated in the early development phase, taking into account the interaction between driver and vehicle. Especially in the case of critical driving, where there is a risk of collision, the impact of the modern auxiliary function on the driver's reaction can be tested on the VDHIL. During autonomous vehicle development, it is more necessary to put drivers/passengers in a situation similar to real road, for arousing, testing, modelling and understanding the complex relationship between human, vehicle and infrastructure.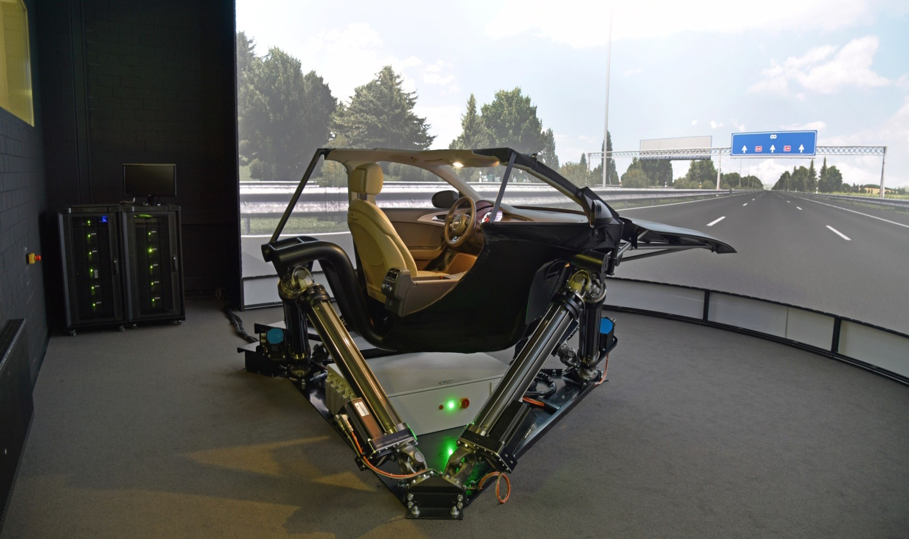 Main configuration:
Visual
Force feedback
Motion
Audio
Control software
VaHIL – Vehicle In the Loop Testing
VaHIL helps to implement automated driving control strategies and simulation testing of vehicle actuators. Verification of vehicle behavior, brake safety systems, ADAS and automated driving control decision systems with real torque and speed. aHIL vehicle-in-the-loop simulation testing is an integral part of autonomous driving vehicles before testing or open road testing.
Main configuration: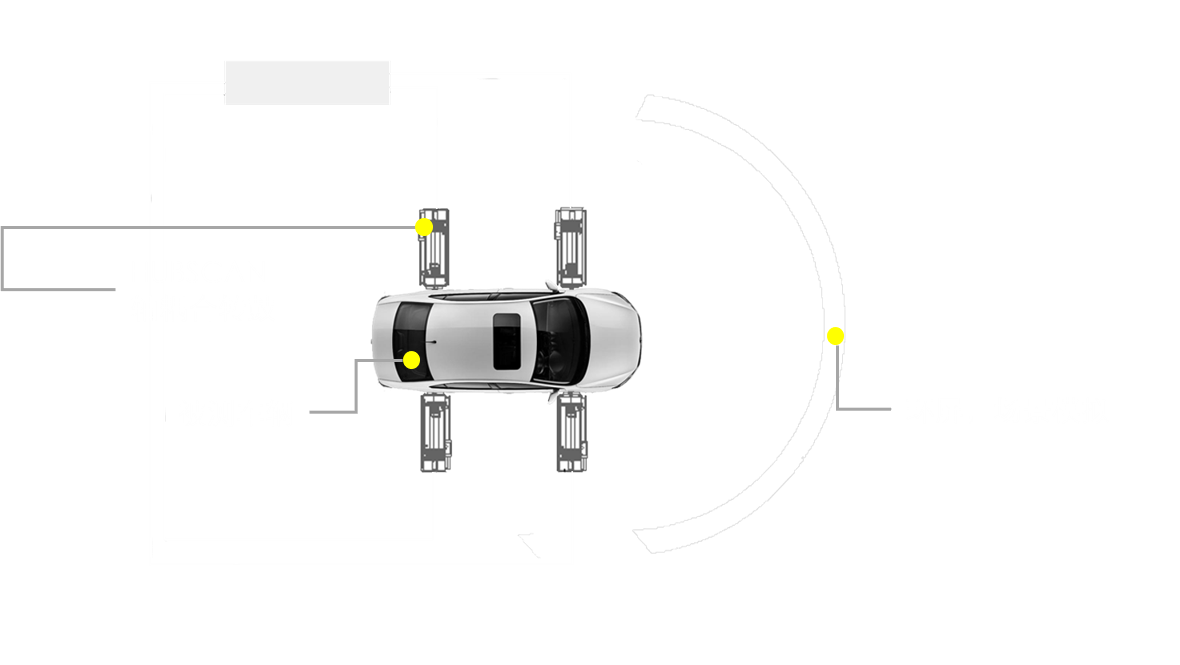 Real test vehicles
Hub-coupled dynos HUBSCAN
Sensor & sensor models
Vehicle dynamic models
Numerical simulated environment and scenarios
Applications:
For autonomous vehicle algorithm and control system development

Algorithms development and optimization
reliability testing of control system
Security redundancy testing

Real Steering Simulation
Braking simulation
VTHILS – Vehicle and Traffic in the Loop Testing
VTHILS, a vehicle-traffic-in-the-loop simulation test platform, is a method between virtual test and real-world road test. It is a complete test tool for intelligent and connected vehicles. VTHILS is characterized by high efficiency, high controllability and high repeatability, and can meet the requirements of complex test conditions such as high-risk scenario testing and fault-tolerant testing.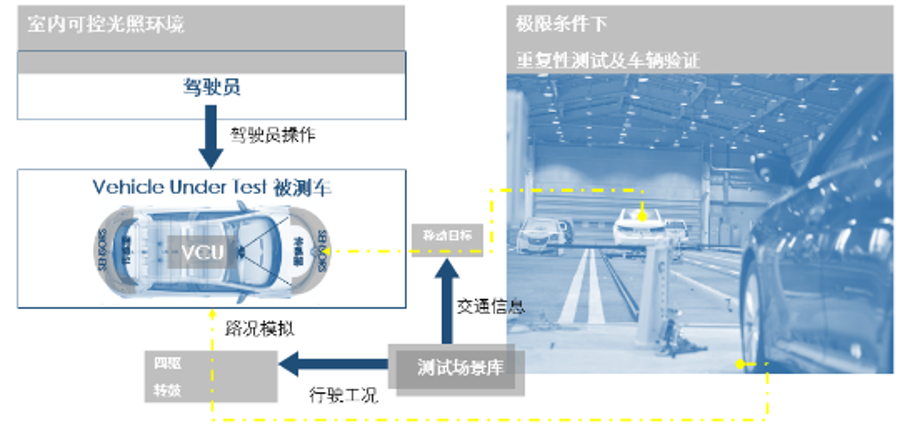 VTHILS provides a new test method for the development and verification of intelligent and connected vehicles, and also provides an effective and advanced support platform for the research of test methods and standard specifications. At the same time, the extended VTHILS+ can also effectively simulate the driving behavior, such as vehicle steering, lane change, and overtaking in nature environment, such as rainfall, smog, and sun glare.
Applied to ADAS sensors, controller verification, ADAS system verification, for example ACC, FCW, BSD, etc.
Main configuration:
Integrated control system
Four-wheel hub, simulating the road loading for test vehicle
Moving targets (track/ trackless): vehicle dummies, pedestrian dummies, etc.
Environment simulation: lighting, rainfall, smog, traffic signal simulation, etc.
Lanes: more than 3 lanes